connect with ancient wisdom
in the iconic Australian wilderness.
What
Do you seek to connect with the spirit of our land and understand the true depths of the sky?
Celebrate the intertwine of culture and wilderness under the full moon in Australia. Retreat for a weekend on the pristine coast of Yuraygir National Park, northern NSW.
Limited tickets provide an intimate experiences for those hoping to get up close and personal with fascinating experts for thought-provoking sessions across astronomy, aboriginal bush medicines and ecology.
Set up your tent or roll in with the van to enjoy one of the most diverse and abundant bioregions in Australia. Hike isolated trails and indulge in bush tucker by the fire. Rain, hail or shine, you'll leave inspired and recharged.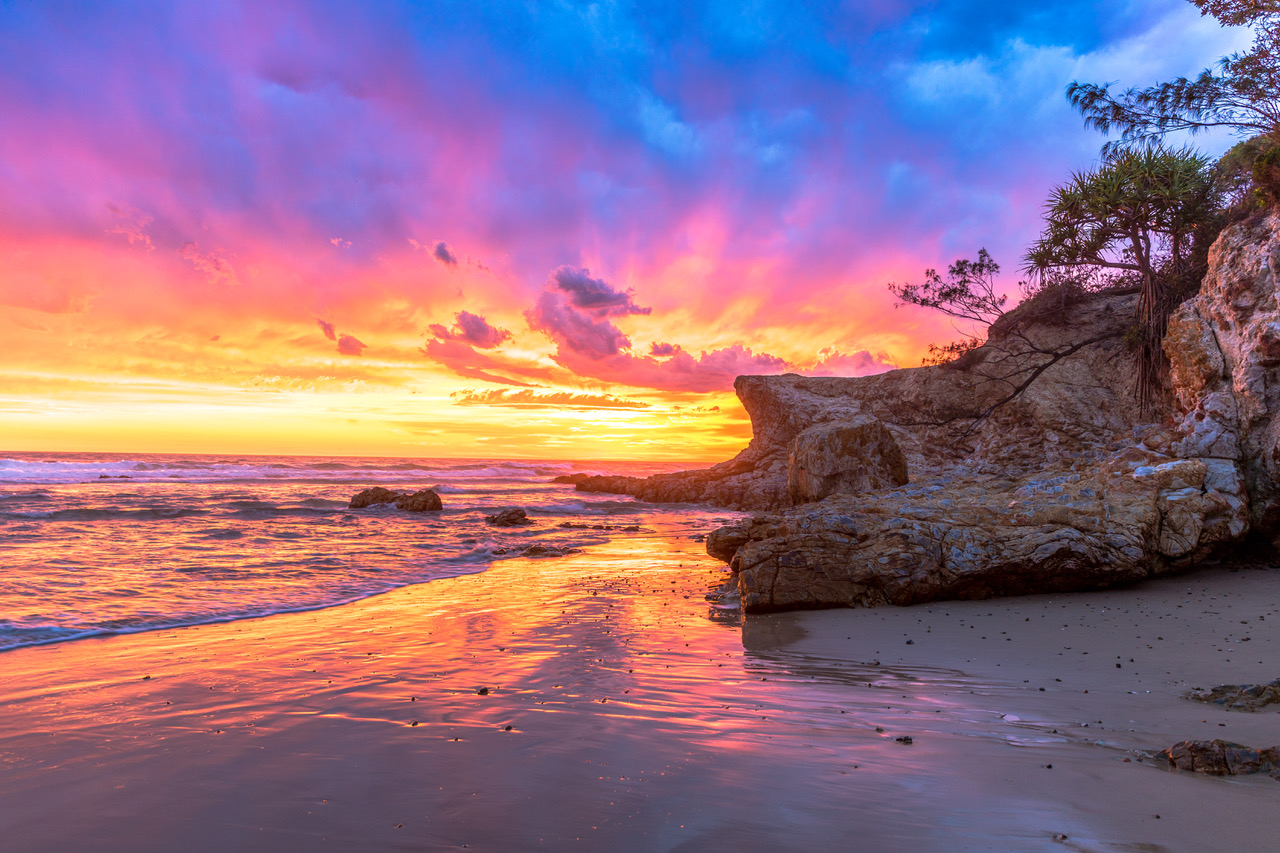 WHAT'S INCLUDED
Complimenting global #impactadventures,
Campfire Sessions are local experiences, continuing critical discussions around global ecological preservation using a provocative blend of history and invention.
WHERE
The landscape of Yuraygir National Park remains the Country of Yaegl and Gumbaynggirr groups. The Aboriginal communities have lived off the land, camping, fishing and performing ceremonial rituals for thousands of years. The strong spiritual significance of the region makes us humbled as guests who can learn skills for outback survival, engage and appreciate this sacred wilderness.
Sprawling across the NSW north coast between Yamba and Coffs Harbour, Yuraygir National Park boasts the state's longest stretch of undeveloped coastline. With 65 kilometres of striking cliffs, rocky headlands, isolated beaches and quiet lakes set against a backdrop of forests, heaths and wetlands, this slice of paradise is well worth the road trip.

Discover rare wildlife, remote campgrounds, idyllic picnic spots and charming villages dotted along the coast. Swim, fish or surf to your heart's content in this aquatic playground, then take it back to the campfire for mind-expanding sessions.
Check your emails for a detailed packing list, as this will be sent out with tickets. Including all must-know details for a smooth, hassle-free experience.
Burning questions? Ask us! info@vopo.earth.
get the pegs ready.